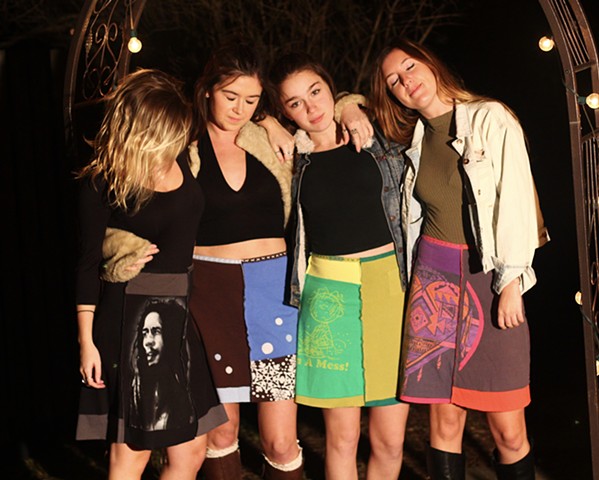 Jupitergirl offers unique, one of a kind skirts all made from recycled, gently worn tee shirts.
They are handmade and double layered to provide a nice weight and feel. They are comfy and versatile and can be worn in all seasons with boots or flip flops. Each waistband is hand stitched with a hidden elastic that enables the skirt to hold its shape without cinching the waist. Beware! They are addictive. Most people that purchase one come back for more. It WILL become your favorite skirt! :)
Women's skirts come in extra small, small, small/medium, medium, medium/large, large and extra large off the rack and custom orders of all sizes are available.
All women's skirts are $90
Special thanks to: Marybeth, Moira, Lucy, Cami, Izzy, Rory, Taylor, Sarah, Sara, Molly, Kate, Emma & little Lucy!
Upcoming Shows
Currently all shows have been cancelled til further notice due to Covid19 :(