Inside the studio...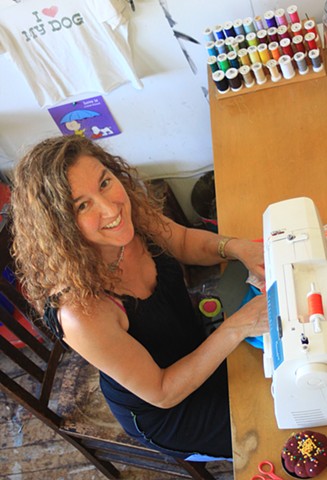 Jupiter Girl came to life many moons ago in a very different form (in a galaxy far, far away... just kidding!). It has transformed over the years and become what it is today.
All of my life I have been an artist who makes things out of other things. The options are endless!! I love what I do and it makes me happy knowing I can make something for people to wear that makes them feel great and special and is super comfy too :)
I hand make every skirt and put a lot of myself into each one so please enjoy browsing the site or come see me at my next show.
Thanks for checking it out :)
Caitlin